Help your 2019-2020 Ram 2500/3500 run more efficiently, prolong its engine's life and increase your power gains with the new dyno-proven Air Intake System by K&N. To ensure that your Ram runs smoothly even at the high RPM, the guys over at K&N have manufactured a perfect setup tuned to suit its specifications. The system consists of the finest-quality components professionally tailored to work together at their best.
Thus, the complete system includes custom-engineered high-density polyethylene rotationally-molded tube, a maintenance-free, washable, and reusable High-Flow Air Filter enclosed into a heat-resistant airbox, and application-specific mounting hardware.
K&N - Performance Air Intake System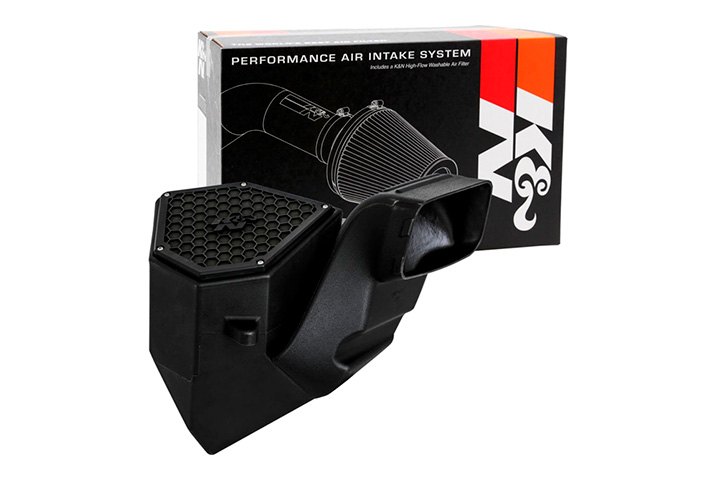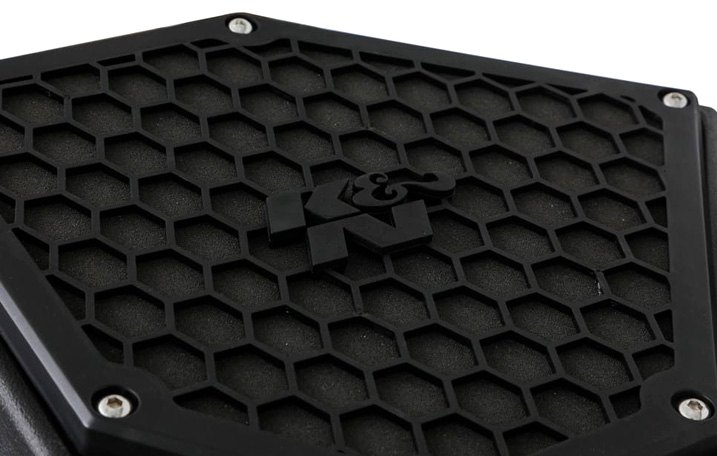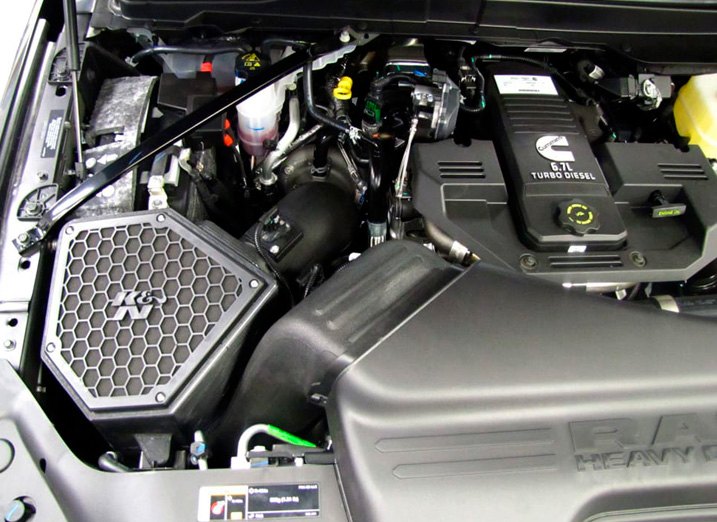 Fits:
2019-2021 Ram 2500/3500 6.7L L6 Diesel All Models
Specifications:
Estimated Horsepower Gain 14.4 HP @ 2500 RPM
Replacement Filter RU-5292
Air Filter Color Red
Air Filter Material Cotton Gauze
Air Filter Outlet Shape Round
Clamps Included 3
Clamp Material Stainless Steel
Clamp Style Worm Gear
Couplers Included 1
Product Style 63 Series Aircharger Kits
Intake Pipe Color / Finish Black
Intake Pipe Material High-Density Cross-Linked Polyethylene
Street Legal In All US States No
TUV Approved (Europe) No
Weight 20 lb (9.1 kg)
Features:
Guaranteed to increase horsepower and torque
Enclosed air box helps protect the filter from heat in the engine bay
Roto-molded HDPE intake tube paired with oversized oiled cotton air filter
Engineered to provide high airflow and exceptional filtration
Filter only requires cleaning every 100,000 miles under normal highway driving conditions
Typical installation can be completed in 90 minutes or less with simple hand tools
10-Year/Million Mile Limited Warranty™
Will not void vehicle warranty
Navigate to
this page
for more information about the new K&N product.
​