Discussion Starter
·
#1
·
This time, instead of denting the aluminum hood, I did the rear bumper.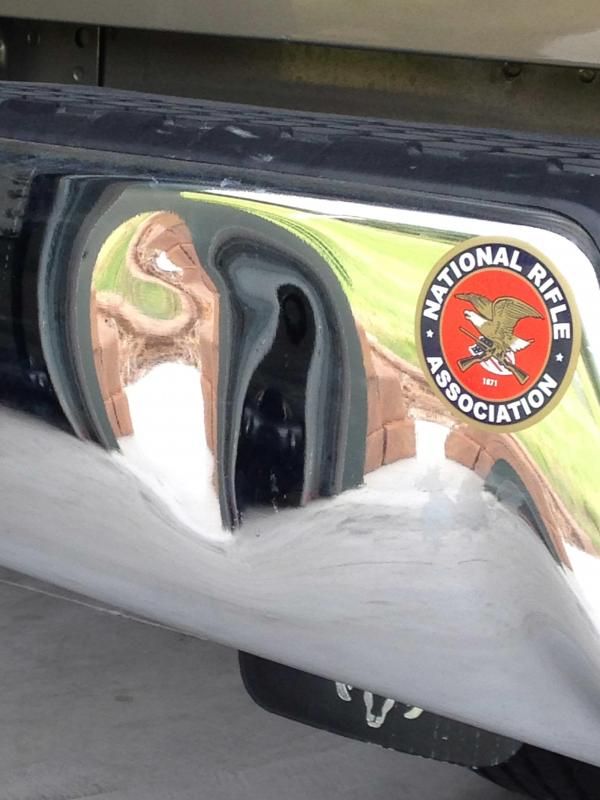 Age and experience is no substitute for brains and awareness. My old Cummins endured my carelessness with a smashed front and rear bumper from hitting poles while parking. Thought the rear-view camera would help me with this truck. Well, it might if I would actually look at the thing when backing up. Right into a concrete drum around a light pole. Slow impact.
My old trucks would have shaken it off. This bumper wrinkled like a cheap suit. Think that silver mess on the lower part of the picture is reflection from the concrete in the picture. The bumper is shiny in reality.
Flimsy got it smashed in but maybe flimsy could pound it out?
YES!
Trust me on this. This is not your father's tank. It's flimsy out and I really did use two rubber mallets and darn near pounded it out perfectly. You have to look closely, find the abrasions and then you can see what's left. Not much. That's sad.
Never have I know a bumper so flimsy made it would actually pound out and easily at that. I could almost feel it move just pushing on it with my arm.
Good it pushed out. Sad it was so easy to push out. I have used the word before to describe one of the differences between my old GMC, Durajunk, Cummins and this V.M. Eco. Flimsy.
This bump was also from my inability to deal with an automatic transmission and not having or keeping my foot on the brake when I turn that silly shift dial. I'm dumb enough to do it again.
When I go to church tomorrow I'm gonna ask the Lord for a clutch. Drink beer now.