Discussion Starter
·
#1
·
Actually wanted to be #1 to post something here. Hate to be #2...think about it.
Put an RDS fuel tank into my truck for obvious reasons. 26 gallons is fine if you don't tow. The normal tank range is well over 600 miles. I tow. That's another story. It's obvious you need another tank.
The model I chose is 20 gallons. Fits right in front of the wheel-well and takes up little bed space. Plumbing it to the fuel filler is not all that hard. Sure there's a little "pucker factor" when you take off the soft hose to the tank and get ready to cut. Even more when the hose clamp you slid over what's left falls down to the tank. You can reach it, do it and conquer stretching the old filler tube over the RDS filler piece. It all fits.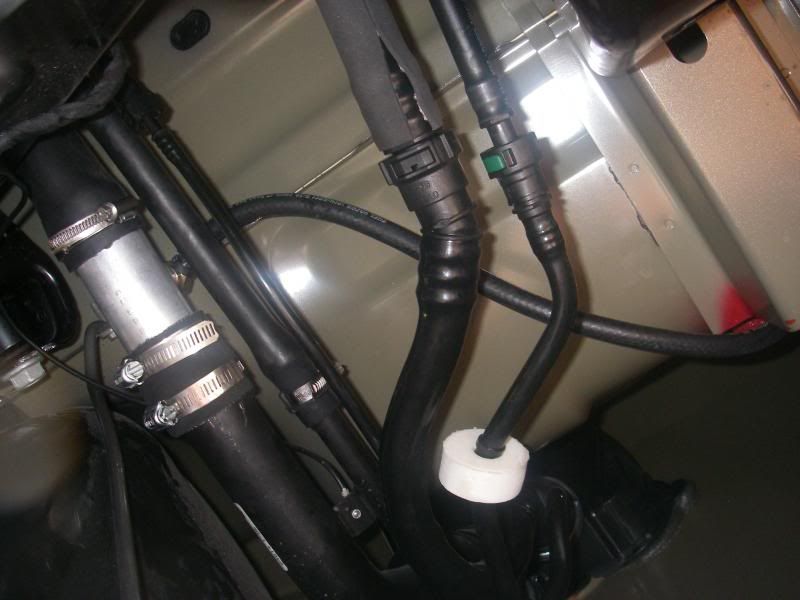 That silver thing is the RDS filler neck piece you install. There's a check- valve at the fill junction that shuts off when the main line is full. No spill. Everything works.
At the bottom of the tank is a simple shut-off valve. In this case it's for a turn-on. I like "turn-ons. Installed two fuel filters in the lines. One, now look to the right at the bottom of this picture, is for the fuel going into the main tank.
The other helped when I did "stupid". The factory fuel cap has a key and is non-vented. This picture shows a different cap. Smacked the keyed one with a piece of plywood I slid in. Knew I would someday break the key off or I would lose it, so I replace the thing with an old junk cap I found. No fuel flow.
Those three tubes have caps on them. Two of the tubes are drain tubes if you want to syphon or pump out. I used the third drain at the bottom with the valve. The other top one is a vent. Darn thing had a cap also. No vent = no drain. I stuck a little piece of fuel hose on it with a small filter at the end so dirt does not get in. No splash out and no leaks. Fuel flows fast.
Couple of "nices" now. Look at the fuel gauge. Nice, heh? It also works.
Filling is easy for me because I have a cap window that opens up from the side. No bed cap and you might want the keyed cap the tank comes with.
The other "nice" is the whole thing, including the time and effort I took to post this. Hope it helps.