·
DieselRamForum.com Vendor
Discussion Starter
·
#1
·
Skyjacker has been providing premium quality aftermarket suspension lift kits, leveling kits, and shocks for a wide variety of vehicles for nearly 40 years. Skyjacker knows what's important to you and your truck, which is why they've released the new Softride Coil Spring Front and Rear Suspension Lift Kit with 4" Lift Height for Ram trucks. Once you install this kit, you will receive a 4-inch lift on your truck, and you will gain stability and performance too.
Skyjacker uses its new Softride coil springs in this kit to provide an unmatched factory-type ride feel. It is designed to give you all of the rugged off-road capabilities you need while providing the smooth street riding characteristics that you demand.
Prepare your Ram for any adventures with the new Skyjacker Softride Lift Kit!
Skyjacker® - 4" Softride™ Coil Spring Front and Rear Suspension Lift Kit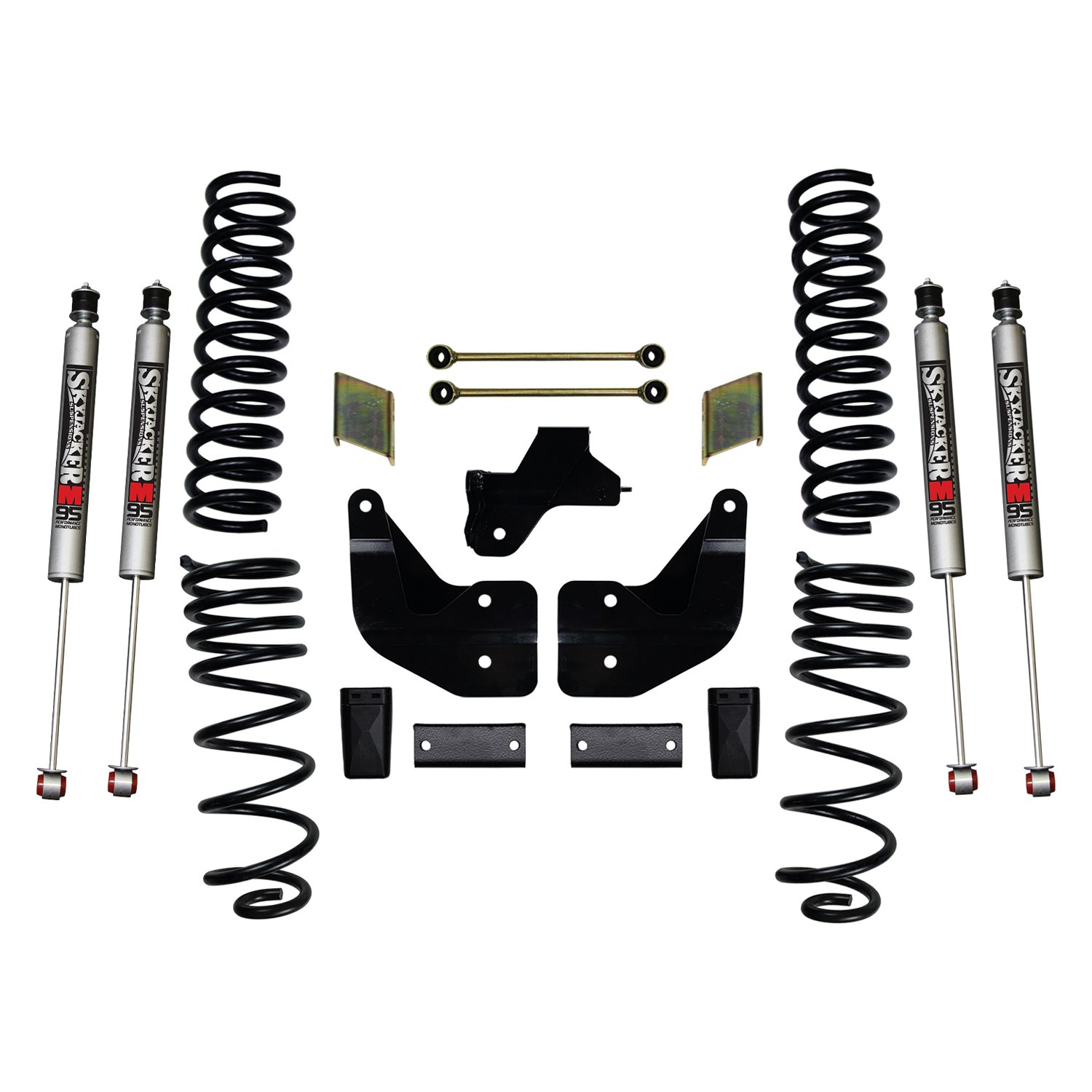 Specifications:
With Front Coil Springs
With Rear Coil Springs
With Front and Rear M95 Monotube Shocks
Max Tire Size: 37"x12.5"
Wheels and tires recommended parameters: 37"x12.5" with 5.625" Backspacing - trimming may be required
Includes:
Front Coil Springs
Front Track Bar Bracket
Front Polyurethane Bump Stops
Front Sway Bar Brackets
Radius Arm Brackets
Rear Coil Springs
Rear Bump Stop Brackets
Rear Sway Bar End Links
Front and Rear M95 Monotube Shocks
​