Discussion Starter
·
#1
·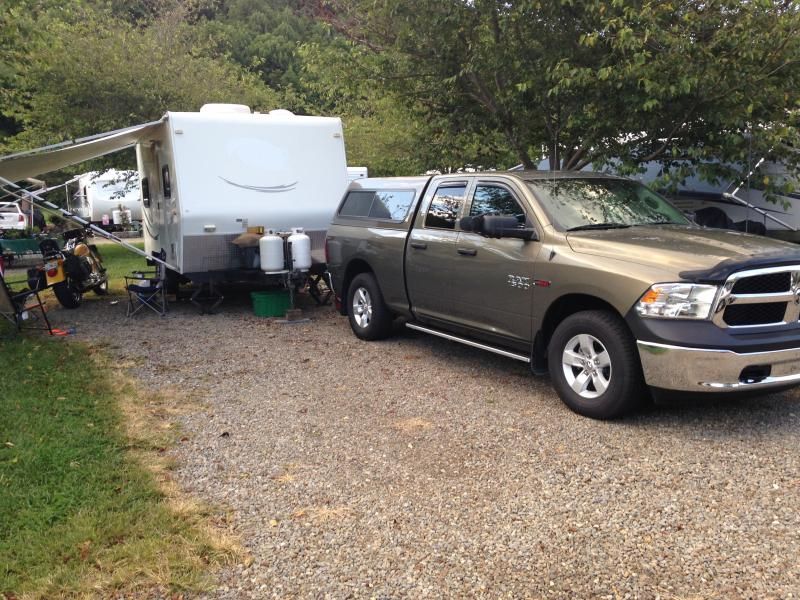 Towed my toy hauler from south of Tampa to Maggie Valley, North Carolina. Great week to ride motorcycle in the mountains but this is about towing. Here's the truck and the toy hauler with one of my Harleys under the awning one evening. My close guess is the rig weighed about 6,200 as loaded.
Power was fine. Ran in tow-haul mode but the transmission shifting was still obnoxious. To run 68 mph on I 75 this darn thing often shifted down into 5th gear and ran 3,200 rpm. Mostly it would run in 7th at 2,200 rpm. I am used to my Cummins in manual 6th gear. This thing has little torque compared to the Cummins and I do not like the automatic with all the shifting.
Did run up some 7% mountain grades and held about 55 mph. No issues but that's it. Downhill I manually shifted the thing down to help hold it back. That does work but can run the rpm's up into the 4,000 range. I see no fuel flow during that time.
Used a quart of oil getting there but then that oil consumption stopped. Truck now had just over 6,500 miles on it and that is the original oil that I will now change.
Pulling on the interstate I think the fuel mileage is awful and no better than my old Cummins. Look.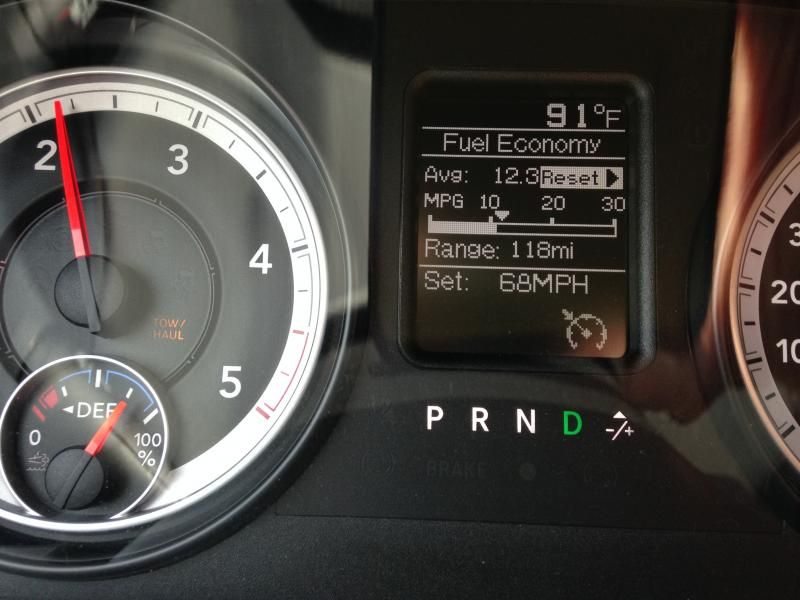 Low 12's. I mean that's it. Real disappointing to me. That's a picture typical of towing rather flat interstate around 68 mph. I did show times when it whent up to 15 but that was much slower running around Atlanta and on two-lane roads going 55-60. It did around mid-13's in the mountains running up and down some steep stuff.
I did a lot of hand-calculating on fills and mostly my calculations were LOWER than what the EVIC showed. Not always and my impressions there are the EVIC is a bit optimistic while towing.
Overall the trip was in the higher 12's for mpg. My take is a couple tenths less than this showed when I got back.
There were times