Discussion Starter
·
#1
·
I've got plenty of stats on what is going on in the truck market now that we are half way through 2014. Here are some graphs, charts, and stats to shed some light on what is happening.
First off, here is how market share breaks down: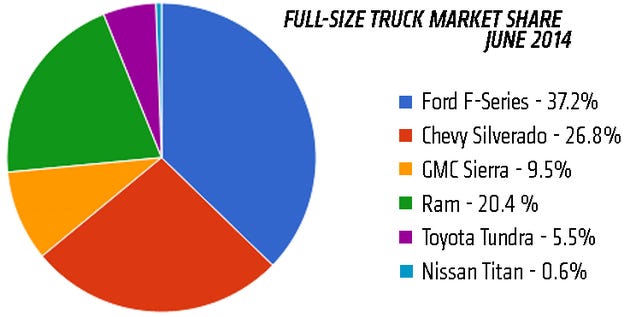 Ford is still way out in front with Ram and Chevy trailing in third and second respectively. GMC is also owned by GM, so if you add that to Chevy market share, GM gets pretty close to Ford's market share. The Japanese trail far behind though.
Now let's look at truck sales this year to date: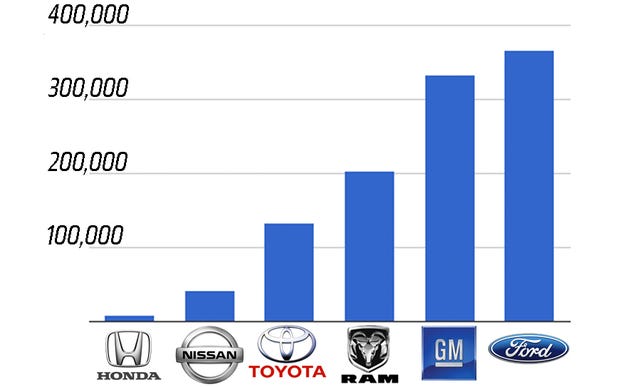 Honda - 7,906
Nissan - 42,359
Toyota - 133,136
Ram - 203,860
GM - 333,870
Ford - 365,825
That's over a million trucks sold this year! Ram has descended out of striking distance of Chevy/GM, but it is still putting down some good numbers.